Frankie for Acne - Confidence Cream Serum
Confidence works to sooth and calm acne-prone skin with Niacinamide, Calendula and Allantoin. This cream serum is lightweight, hydrating and formulated to help reduce post inflammatory redness, oxidative stress in the skin and to reduce the severity of acne breakouts. Fast absorbing and non comedogenic.
Size: 50ml
85% Organic
Benefits
Organic aloe vera - "nature's healer" - contains over 200 active compounds, such as vitamins, minerals, amino and fatty acids, enzymes and plant hormones that boost skin's natural healing. It also showcases anti-bacterial and anti-fungal properties, reducing acne-related redness and inflammation.
Vitamins A, B3, C, and E are antioxidants, tackling cell-damaging free radicals, decreasing inflammation, diminishing scarring, and promoting even skin tone.
Zinc PCA reduces redness and irritation.
Rooibos Tea, Rosemary and Willow Bark extracts lessen inflammation and redness.
How to Use
Spread a pea-size amount Confidence onto face and forehead each morning and night.
 Ingredients
Organic Aloe Vera Juice, Organic Coconut Oil, Organic Alcohol, Emulsifying Wax, Stearic Acid, Glycerin, Organic Jojoba Seed Oil, Organic Olive Fruit Oil, Niacinamide (Vitamin B3), Vitamin C Ester, Allotonin, Zinc PCA, Organic Calendula Oil, Organic Rooibos Leaf Extract, Organic White Willowbark Extract, DMAE Bitartrate, MSM, Vitamin E, Sunflower Seed Oil, Organic Rosemary Leaf Extract, Organic Neem Seed Oil, Vitamin A, Xanthan Gum, Organic Red Grapefruit Essential Oil.
85% Organic Content.
Organic Willow Bark
Controls Sebum Production
Organic Aloe Juice
Deeply Hydrates
Organic Jojoba
Softens and Nourishes
Organic Calendula
Soothes and Calms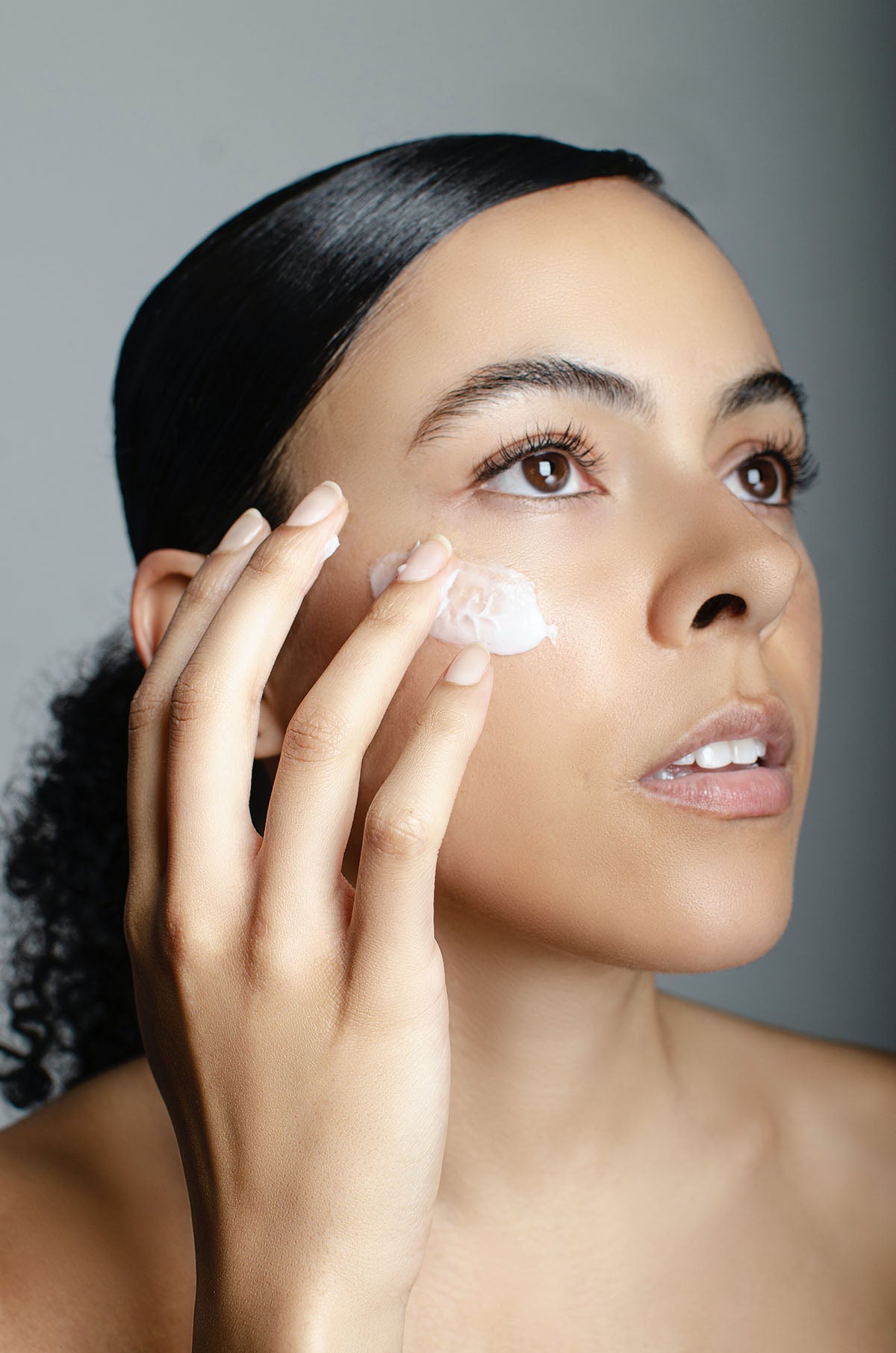 HOW TO USE
Spread a pea-size amount of Confidence onto face and forehead each morning and night